The news published in a newspaper in 2012 changed the life of an advocate. It was a distraction that would ruin her life by putting acids to an innocent beautiful baby girl. The whole night did not sleep and Advocate HC Arora started stepping up against this animosity with the intention of fighting legal battle next day. By taking the sword of law and making it the shield of acid attack victims, he proceeded.
Advocate HC Arora of Punjab and Haryana High Court has started a fight for acid attack victims since 2012. Through the PIL, he started the fight to relieve the acid victims of Punjab, the High Court added Chandigarh and Haryana in this petition. After all, Haryana, Punjab and Chandigarh made a policy for acid sufferers.
Then, to make the victims self-reliant, appealed for financial help and reached the High Court. The result of his thinking is that according to the policy, now it was decided to give financial assistance of Rs. 8 thousand rupees per month and according to the Personally Disabilities Act, 40% more disability is eligible for applying for job under quota has been contracted. So far, Arora has fought more than a dozen such cases and has worked in the direction of justice. Not only this, if any accused of acid attack is acquitted, then the appeal against it and if you ask for bail, the High Court does not charge fees for the case against them.
No daughter goes empty hand from his house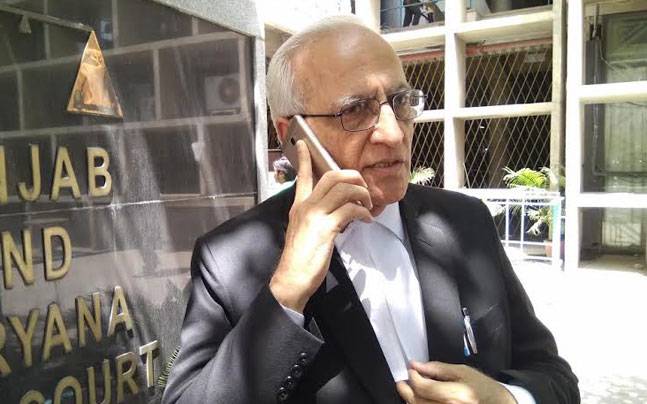 Arora's credit to the government indirectly
Whatever the steps are being taken for the victims of acid attack victims by the government of Haryana and Punjab, the schemes are taking credit for these schemes, but these schemes are the result of the legal battle fought by Arora of PIL Bench of the High Court.
No daughter goes empty hand from his house
Arora is not behind in financial aid, while campaigning for acid attack victims and fighting his case. Often these victims do not have to travel to and from abroad. HC Arora also provides financial assistance according to his capacity, along with the expenses of the visit.
How he came in social service area
HC Arora was posted on the good post at the bank. By resigning from the job, he started advocating. Even the mind did not get peace. In order to do something for the society, started filing public interest litigation (PIL). For this, use the right of information as a weapon. So far, he has filed more than one hundred PILs.
Comments
comments