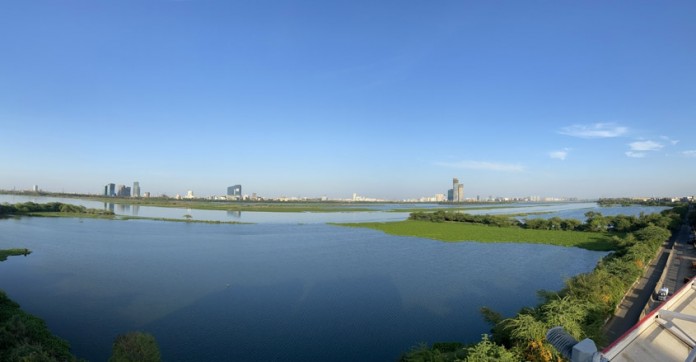 Even after spending almost two thousand crores rupees and making huge plans, the Central and Delhi governments did not capable of clear the Yamuna in 25 years. But due to the lockdown implemented due to the Coraena virus infection, the Yamuna in Delhi has cleared up to 60 percent. In 12 days from Palla till the first Wazirabad barrage and from Signature Bridge to Okhla barrage, the water has become as clear as glass. If you leave Najafgarh and Burai bypass in front of the Wazirabad Navgaja Pir, there is no dirty water anywhere from Palla to Okhla Barrage.
Supreme Court prohibits entry, lawyers chambers will be sealed
Industries are closed during lockdown, this has stopped the flow of chemical-rich sewage from Najafgarh, Burari bypass and Shahdara drain to Yamuna river.
Two drains are responsible for Yamuna's plight:
There are two major reasons for Yamuna's plight. One is Najafgarh and Burari bypass drain and the other is Shahdara. More than half of the dirty water of unauthorized colonies of Delhi falls into the Yamuna. There are also 22 tributaries associated with the Yamuna in Delhi. Rain water flowed from them into the river. Now DJB is using these sources as drain for drainage from unauthorized colonies.
Comments
comments