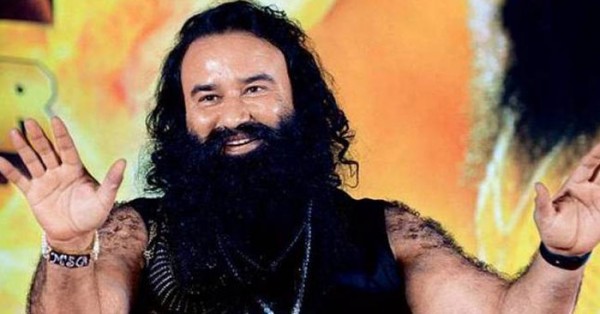 A special CBI court on Monday pronounced a 20-year jail sentence for Dera Sachcha Sauda chief Gurmeet Ram Rahim Singh in 2002 rape case. CBI judge Jagdeep Singh pronounced the sentence in Rohtak Jail, where a makeshift court was installed to carry out the proceedings smoothly. After the sentence, Ram Rahim will go to jail. However, he will have the right to file an appeal against the court order in high court.
The jail library was transformed into a court. Judge Jagdeep Singh was flown in from Panchkula by a helicopter to conduct the court proceedings, along with two of his aides. Both the prosecution and defense were given 10 minutes make their respective cases. According to Zee News, the defense counsels have argued that Ram Rahim was an active social worker–an argument that seems to have worked in his favour as the court didn't announce the life imprisonment.
It was expected that Gurmeet Ram Rahim Singh's defense counsel will appeal for the minimum sentence, which is 7 years, while the prosecution demanded the maximum punishment, which is the life sentence. (Also read: Ram Rahim sentencing: ADGP issues high alert on Meerut, UP borders)
Gurmeet Ram Rahim was convicted by the CBI court on 25 August in Panchkula. Soon after the verdict came out, Ram Rahim's supporters went on a rampage in Delhi, Panchkula, and Sirsa. 36 people were killed and over 250 were injured in Panchkula and Sirsa. Punjab and Haryana High Court had pulled up the Haryana Government that the administration completely surrendered before rampaging supporters. Massive security arrangements have been made for the sentencing.
Comments
comments