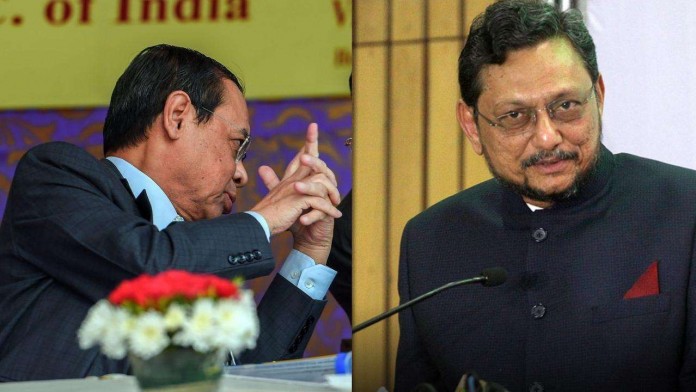 Justice Sharad Arvind Bobde, the judge who heard the case of Ayodhya Ram Janmabhoomi also believes that this case is very important. Stating the importance of the case, he says that it is not known to him that any court in the world would have heard such a case. However, he has avoided speaking on the merit of the case due to the pending judgment in the case. The next Chief Justice of India, Justice Bobde, believes so much that the comprehensiveness of the case, combined with its effect and duration, is a very important case.
Justice SA Bobde, who was appointed the next Chief Justice of India, will take the oath of Chief Justice on November 18, after the current Chief Justice Ranjan Gogoi retires. Justice Bobde is part of the five-judge bench hearing the Ayodhya Ram Janmabhoomi case. A decision, in this case, is to come before November 17 because Justice Gogoi is retiring on November 17.
Ayodhya case not intentionally pending
On the question of whether the Ayodhya dispute is pending in the Supreme Court for eight years, he says that he does not think it happened intentionally. There can be many reasons behind this, such as the translation of the records related to the lawsuit takes a lot of time, the hearing bench cannot be formed, etc. When asked if the judges had the effect of their faith and belief in writing the judgment, Justice Bobde said that it is not that the judges rise above it and look at the facts of the case and the law. These things do not come in their way.
Will consider telecast of hearing in Supreme Court
On the issue of live telecast of the trial in the Supreme Court, he says that this is an important matter and they have not yet tried the case and they will see it. During the hearing of the Ayodhya case, the demand for the live telecasts of the hearing was raised but the matter did not materialize. Chief Justice Ranjan Gogoi had sought a report from the registry on the mechanism to initiate it.
Justice Bobde, who is going to hold the post of Chief Justice, has a message to the people that they should maintain their trust in the judiciary. He believes that the judiciary is stronger than before and there is no need to strengthen it further. Many improvements have been made and are happening. Some new techniques such as Artificial Intelligence etc. will be used. On the issue of transparency in the judiciary, he believes that the balance should be maintained. There cannot be uniform standards. This will vary from case to case. He believes that there are challenges as the Chief Justice and he will deal with them.
Comments
comments