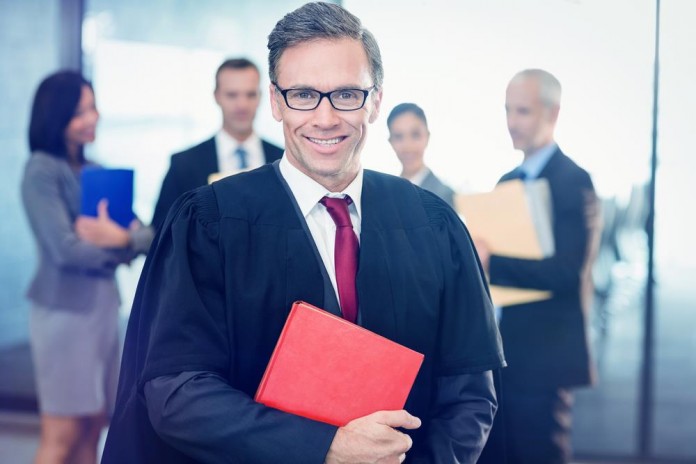 Lawyers
are the people that argue for his client in front of judicial court legally. The role of the lawyers at the beginning of democratic India is accounted as extremely vital in deciding that the administration of the nation was governed by rule of law. They were considered elites of country and activists. Lawyers are the one who supports you to know your rights so that you receive fair and equal treatment and access all the services that are needed by you. Lawyers in India used to support you to understand the legal information so that, you can consider all the information and make informed decisions. Lawyers help us in making your voice heard and provide you with justice in the court but lawyers don't give you any advice, they only help in providing you with all the information. Lawyers don't use to judge you in any time but respect your decision.
There is a myth that advocates and lawyers are just one and the same thing, but advocates are actually a subset of lawyers. That means any lawyer can be called as an advocate but any advocate can't be a lawyer. A lawyer is someone who is broadly speaking, someone who has received a legal education. Therefore, a lawyer may be an advocate. An advocate is someone who can practice in a court of law in India. The Advocates Act, 1961 has created a single category of legal practitioners, i.e. advocates. Only advocates are allowed to practice in courts and plead on behalf of others, once they obtain the required license.
Now the question arises is how can one become a lawyer. In India, a student can pursue a legal course only after completing an undergraduate course in any field. However, following the National Law School model, one can also study law as an integrated course of five years after passing the senior secondary examination.
Bachelor of Laws (LL.B.)- LLB is the most preferred course and most studied one in the case of law in India. Almost very university providing legal education offers the LLB course covering all the Bar subjects.
Integrated undergraduate degrees – B.A. LL.B., B.Sc. LL.B., BBA. LLB., B.Com. LL.B. These degrees are mostly offered in the sovereign law schools having a duration of five years.
Master of Laws (LL.M.) – The LL.M. is most common postgraduate law degree which has a duration of one/two years.
Master of Business Law
Doctor of Philosophy (PhD)
Integrated MBL-LLM/ MBA-LLM. -Basically, a three years' double degree integrated course with specialisation in business law.
One more important aspect which is associated with lawyers is their interconnection with any Professional Association or Organisation. In India, there is Bar Council of India. In India under the legal framework set established under the Advocates Act, 1961, every law graduate is required to be associated with Bar Council of India. The process of registration was entrusted by the Bar Council of India to the state Bar Councils wherein almost each state has a Bar Council of its own. Once registered with a State Bar Council, the law graduate is recognised as an advocate and thereupon Lawyer has to clear test organised by the Bar Council of India.
Once attorney clears the test, then they are legally allowed and permitted to practice before any court within that Bar Councils area. There is no formal necessity for membership of any other Bar Association. However, they do become members of various local or national bar associations for reasons of recognition and facilities or services which these associations offer. Besides the Bar Council of India, there are various other known Bar Advocates in India such as "Supreme Court Bar Association", "National Bar Association of India" and "All India Bar Association". Each State and local court generally also has a Bar Association of its own, like the "Delhi High Court Bar Association" "Allahabad High Court Bar Association" etc.
"A lawyer with his briefcase can make more money than a burglar with a gun if he has a sharp wit and intelligence." – Marion Puzo wrote in "The Godfather". The profession which was earlier considered for the most civilised people of the country is now for the most skilled and intelligent one. Maybe the present of the profession is not as glorious as the past was but it's not desolate even. The respect is there and so is the wealth, pride, status and honour in the profession. Maybe the competition is touching the shoulders but the key skills, intelligence and hard work never fail. If the doctor is god for an injured but the lawyer is nothing less than that for any deceived person. If justice is the sea to be crossed than the lawyer is the ship.
Comments
comments