Partition Of Property
---
3 years ago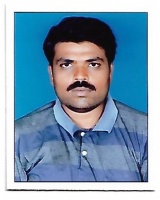 GANGARAJU P
Nelamangala
there are 4 sons in a family,all the documents are in joint of this four sons.but in this family elder son is not ready to make partition, other 3 sons are ready to make partition.what is the solution for this.we have to go for civil suit or is there any solution in revenue department.
Don't you like waiting. Book a Quick Consultation at ₹999/-
Get a call from experienced lawyer.
30 Minutes Voice Consultation.
Verified Lawyer.
Raise a question to get suggestions from the Lawyers.
Raise Question Privately or Publicly.
Get Answer's Email Alerts.
Ask a Question