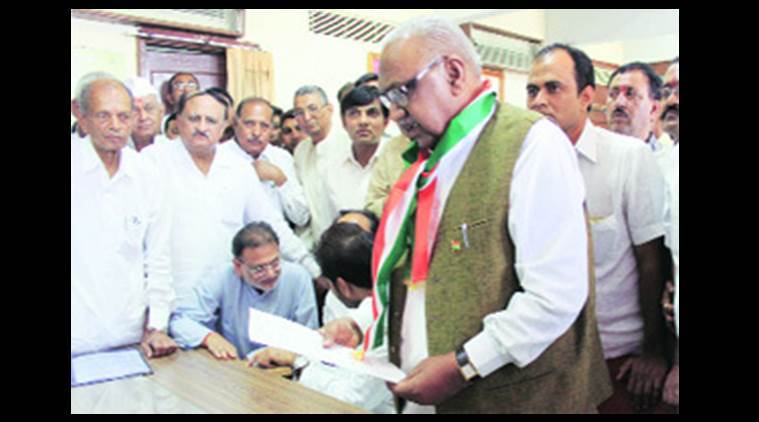 Gandhinagar: Rajya Sabha Member of Parliament (MP) and senior Congress leader Pravin Rashtrapal (77) passed away in New Delhi on Thursday following a heart attack. Rashtrapal was known as a key dalit rights activist from Gujarat. Prime Minister Narendra Modi, senior Congress leaders Sonia Gandhi, Ahmed Patel, Bharatsinh Solanki and Shankersinh Vaghela expressed their condolence to Rashtrapal's family. His last rites will be performed at Ahmedabad after a brief condolence meet at Gujarat Pradesh Congress Committee (GPCC) office on Friday.
Rashtrapal, an Income Tax officer, joined politics after his retirement. He won the Lok Sabha election from Patan in 1999.
Also Read: No Senior Advocate designation till scrutiny of process: SC
Rashtrapal was a trade union leader and dalit rights activist. He was member of the 13th Lok Sabha – from October 1999 to February 2004. He was elected to the Rajya Sabha in April 2006. He wrote several books in Gujarati and English on dalit issues, secularism and socialism.
Rashtrapal was a founder member of the Council for Social Justice and the Foundation for Dalit Literature. He was a member of People's Union of Civil Liberties (P.U.C.L.) and Indian Institute of Public Administration (IIPA); and was dedicated to protecting human rights, especially of dalits and securing justice for the poor and women. He usually addressed gatherings on social issues.
His core area of interest was human rights with regard to dalits and justice for women and the poor.
Dalit rights advocate
Comments
comments